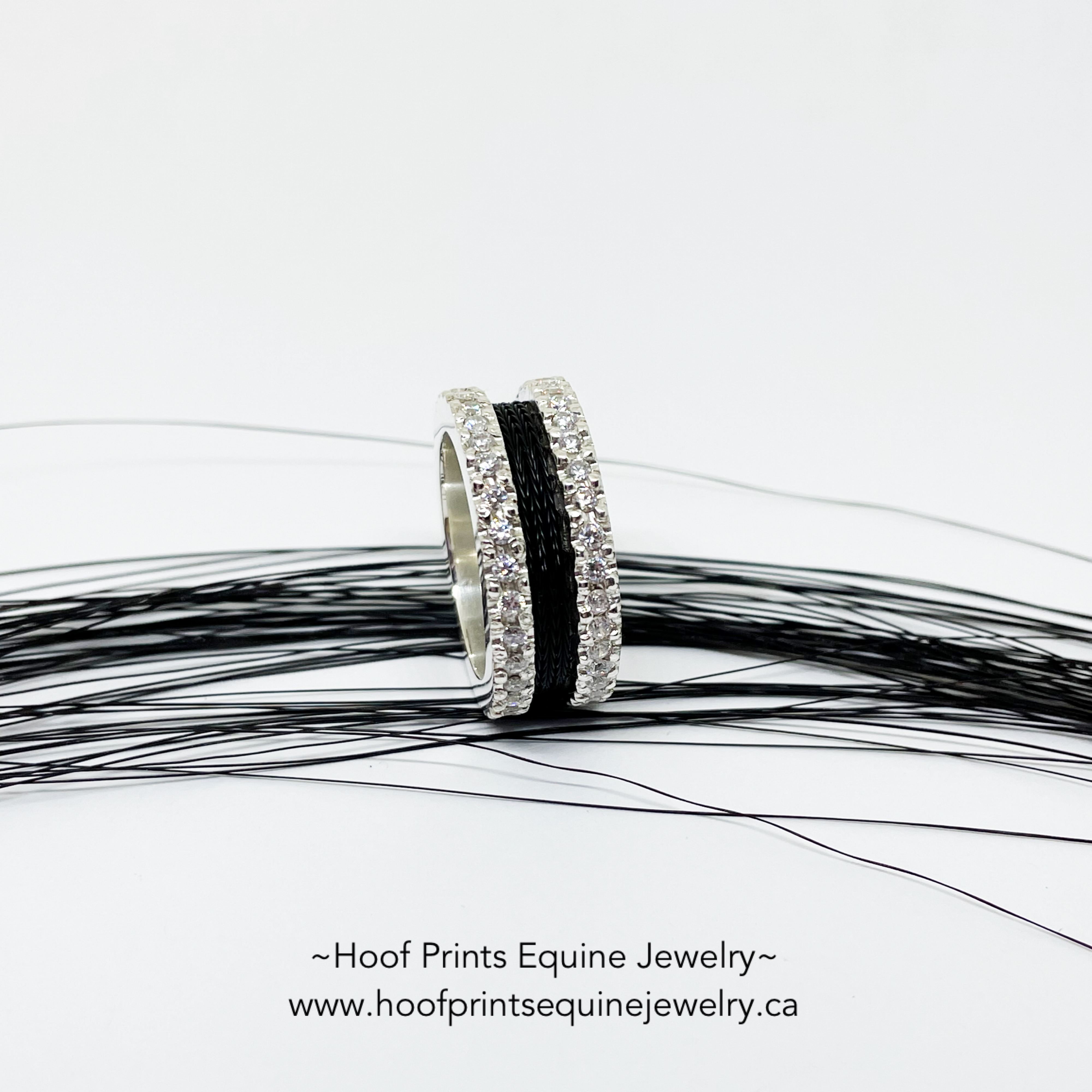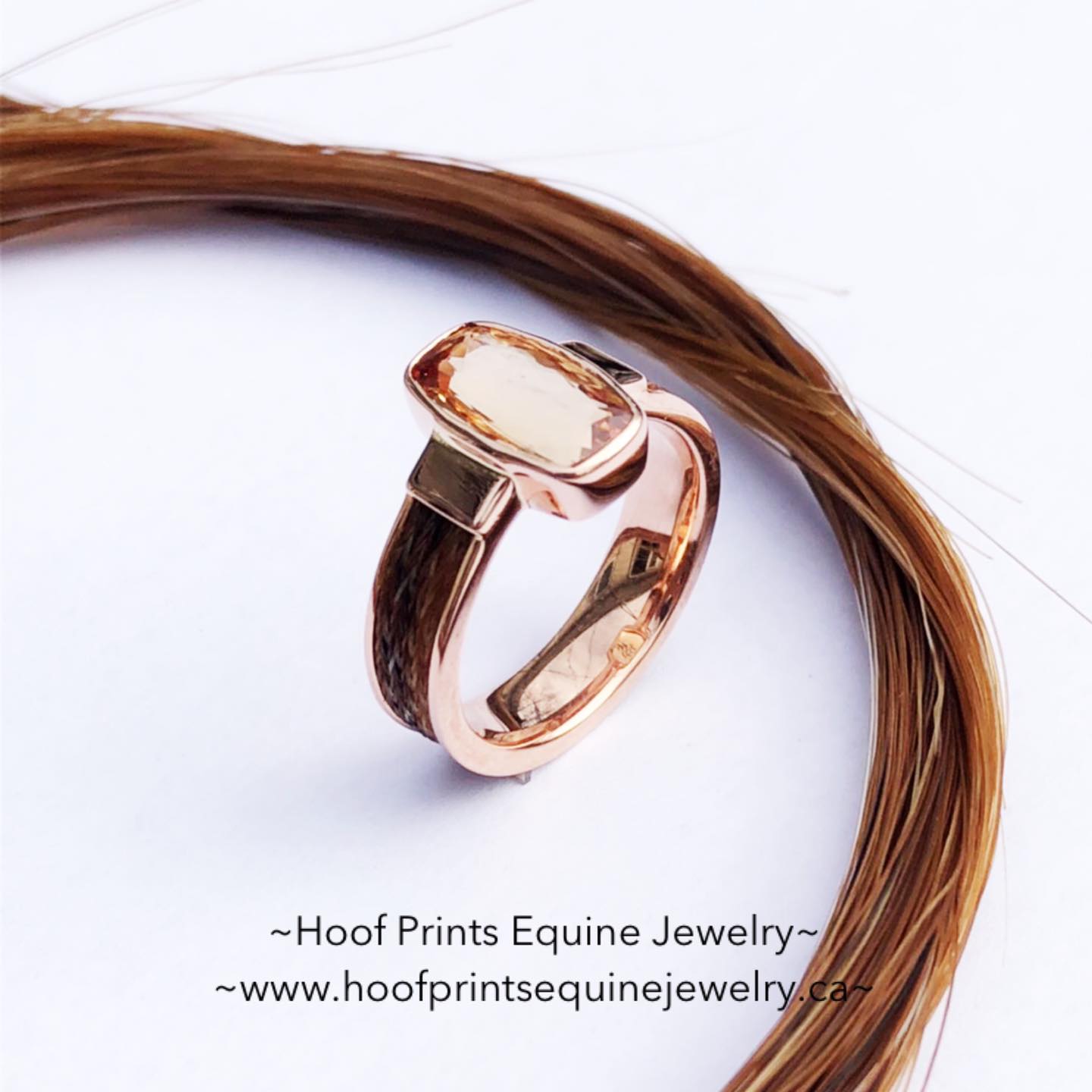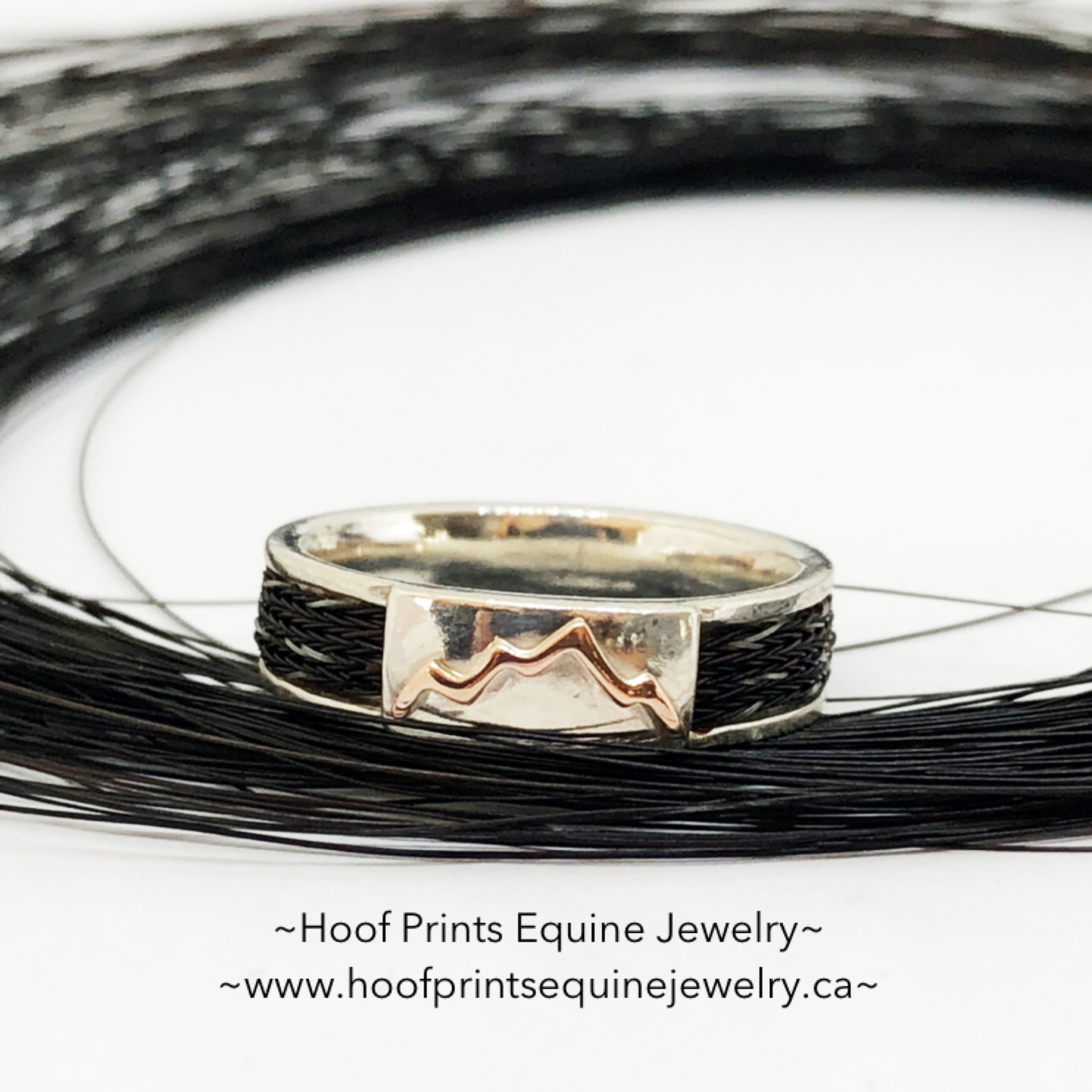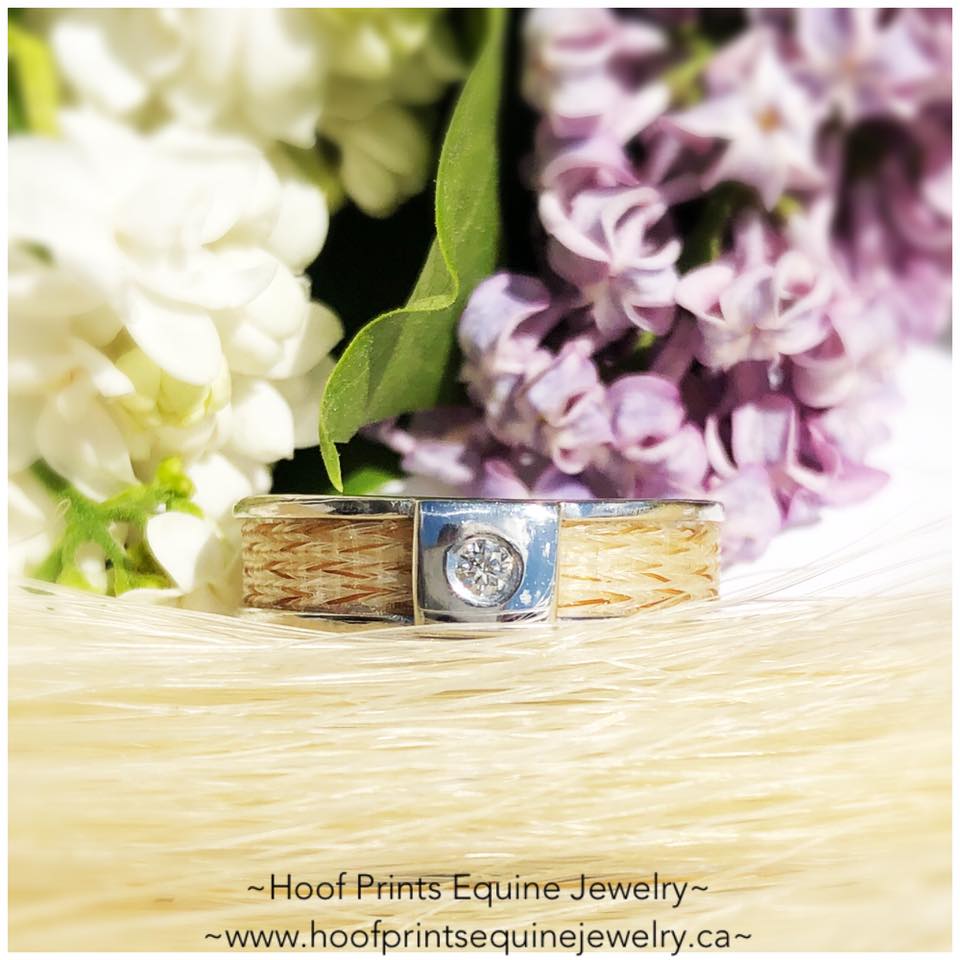 Each strand of your horses tail hair, is carefully and skillfully woven into a very tight weave, then laid into the recessed channel of the ring, with your horses tail featured in the centre.
These rings are proudly made right here in British Columbia, Canada.
Each ring is handcrafted and made to order. We do not carry generic ring blanks, so please note the wait time can be up to 6 weeks on each ring.
Rings are available in .999 Fine Silver, .925 Sterling Silver, 10K, 14K and also 18K Yellow/White/Rose Gold.
Each ring includes:
Custom engraving
Express Post Shipping with Tracking
Gift Box
Measuring the ring
We can make the rings to any size, but before you choose the size, please consider the following:
- Rings are wide and feel tighter than they are. Choose the bigger size from the two sizes you find fitting.
- Because of the palm side tunnel connecting the weave, the ring walls are straight, and this also makes the ring feel tighter than it's size on the scale.
- The ring can't be made smaller afterwards without destroying the weave.

There are ways to virtually measuring your finger, but we recommend you measure your finger at a local jeweller and let us know the size. If a jeweller isn't available to size your finger, simply cut a thin piece of paper, wrap it around your finger (not tightly) and then use a tape measure to measure it in inches. We can then take your measurement and convert it to your ring size.
If your size is not in the drop-down menu, please choose "other" and note the size and unit in the information box on the product page.
Once your hair is received, you will be sent an email, letting you know.
Please use the below form for all ring orders.
PLEASE NOTE- All ring orders require a 50% non refundable DEPOSIT before your ring blank is made. Gold ring blanks can take up to 4-6 weeks to be made, so please take that into consideration when ordering.
Rush orders can be accommodated.
Payment plans are available on all rings, including the Fine Silver and Sterling. There is no additional fee for payment plans. Please send us an email if you require a payment plan.