The story of Hoof Prints starts back in 2013
A good friend lost her horse and saved a small chunk of hair.
Knowing how much her horse meant to her, Jenn set out to learn as much as she could about braiding horse hair and Hoof Prints Equine Jewelry was born.
When you hear the name, Hoof Prints, you can trust that you will get exceptional service and the highest quality Products.
We treat all of our customers like family!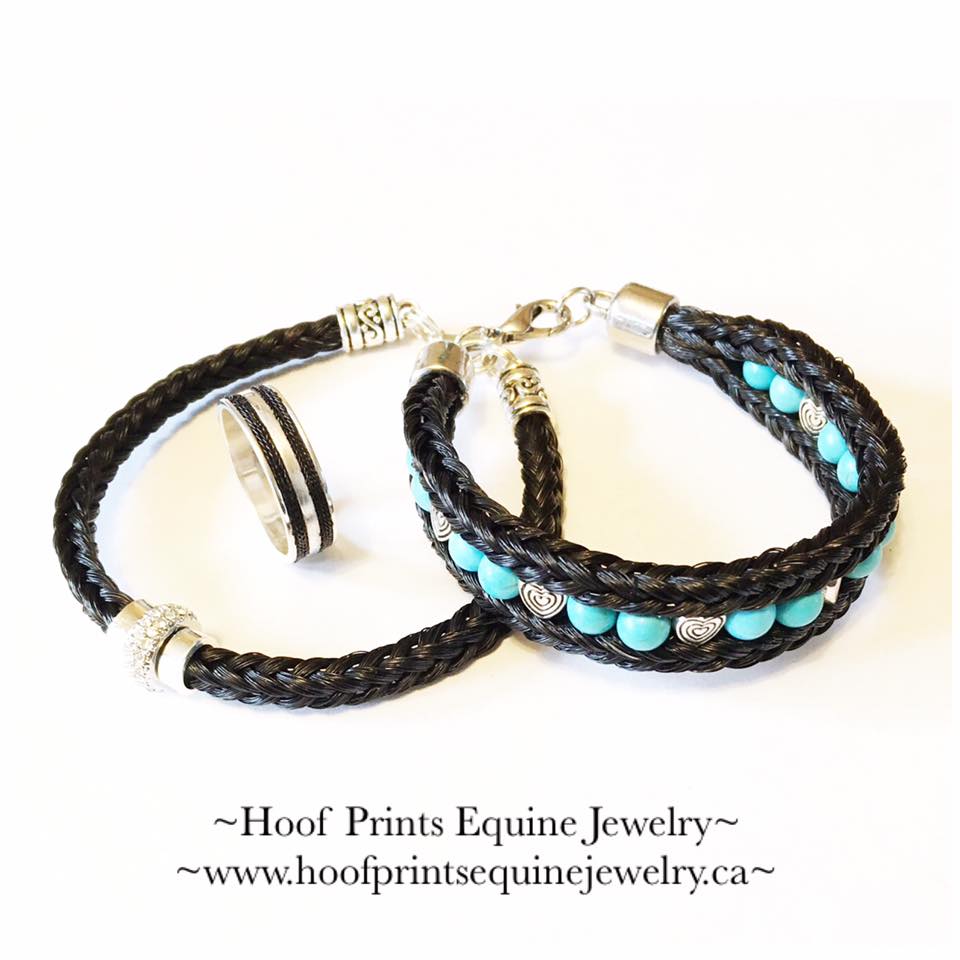 Meet Your Artist
Jenn lives in the small town of Salmon Arm, British Columbia, where she was born and raised, also known as the heart of the Shuswap.
Jenn was raised just on the outskirts of town, where she lived on the family farm. From the time she could walk, she was on the back of a horse.
Jenn grew up with horses and competed for many years, in jumping and pleasure.
Along with her fiance Troy and their 6 children, they now live in Salmon Arm.
Jenn is our resident horsehair artist.
Not only does she design all our jewelry, she also handcrafts each piece to your specifications with great attention to detail.
If it doesn't meet her standards, it doesn't go out.
© Copyright hoofprintsequinejewelry.ca