10% Off all sterling silver horsehair rings
Code 10OFFSSRINGS
~Custom Horsehair Jewelry~
All prices are in CAD $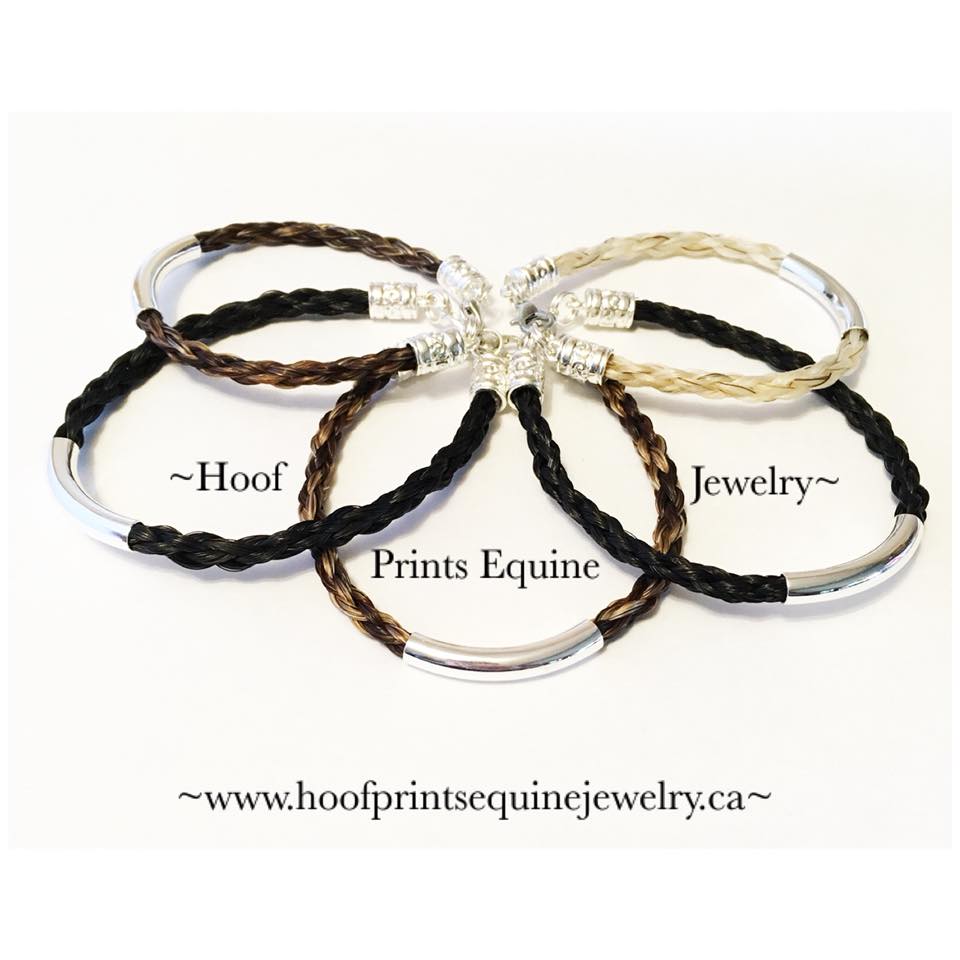 Have an idea? Contact us and let us bring it to life!
~Preserving the Memories~

Hoof Prints Equine Jewelry specializes in custom, high quality handcrafted horsehair rings, jewelry and accessories unique to you and your beloved equine.

The connection you have with your horse is unique and your jewelry represents that.

Let us create the perfect piece for you today.
Available also, pet hair/ash creations, from all your other four legged friends.
Human ashes can also be used as well.
Please see Pet Hair Keepsakes for more info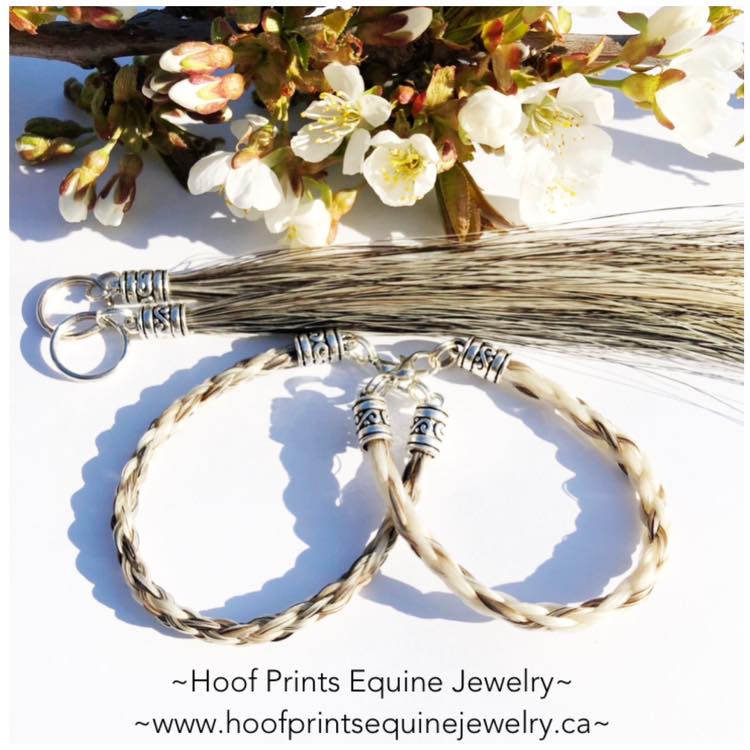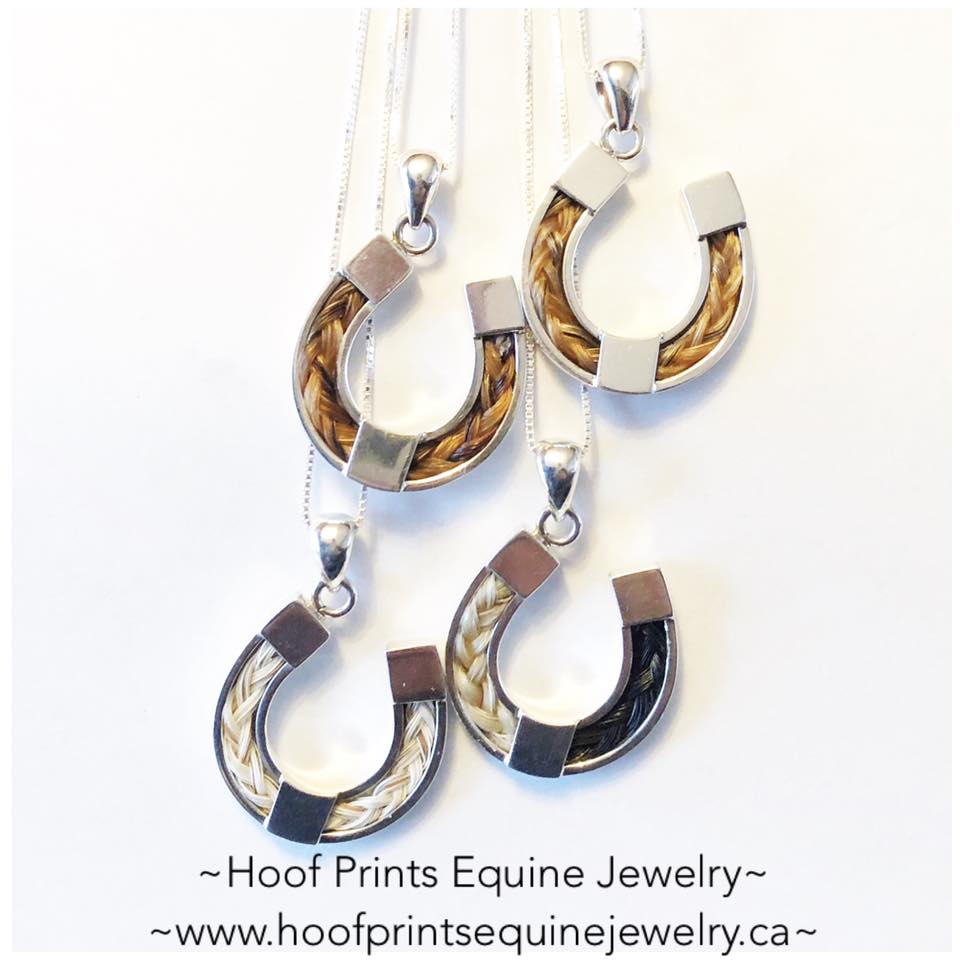 Here's what people are saying about us!
Danica C
Beautiful work, very timely. She had my bracelets finished and sent back to me in just over a week on short notice. Her work is beautiful and good quality. I will definitely be having more pieces made! Thank you so much for the beautiful keepsake. I will have my friend with me forevermore.
Brittany F
Absolutely amazing! Great service and beautiful products. The words "shut up and take my money" come to mind
Amy R
Received my order today! Very fast and helpful service. Product is beautiful and exactly as described and shown in photos. Thank you so much!
Corine S
Beautifully crafted jewellery perfect for any horse enthusiast.
Jessie C
Love love love my matching bracelets I had made for my mother and I from two horses we had put Down. The quality and thought put into my custom order is noticed and appreciated. Thank you so much!
Crystal M
Jenn is amazing and works well with people of all budgets to remember their equine partner in a way that is special to them. She tries hard to give you more than you've even asked because she knows the pain of loosing that partner. Shes gone above and beyond on many occasions for myself and others I know. There is no greater gift than the gift of memories wrapped in love. You cant be doing anything so worthwhile and not have it affect you knowing most of these are made with the hair from someones beloved horse they no longer have for what ever reason. Thank you Jenn, for your blood sweat and tears you put into every piece you create so we have the lasting memories immortalize in such a intimate and passionate gift as you create for us.
Kim W
Jenn was such an easy and great person to deal with, I love the finished product, so does my friend (yes I gave her the Christmas present early).
Thank you so much!
Leanne P
Jenn is absolutely amazing. She truly listens to you and helps you capture a vision. I had some very special memorial bracelets made and they were absolutely beyond perfect. The quality and craftsmanship is superb. I highly recommend to anyone looking for that something special.